What is the Question Mark
The question mark in the BCG matrix represents a product or business unit that has a low market share operating in the high market growth. This means the question mark is a product that has the potential to become the star (high growth, high share).
Normally, the question marks product is a newly launched product (especially, electronics and software products), they are enjoying rapid sales in the growing market but it's still in a low market position.
On the downside, the question mark business unit that failed in the competition in the market will become a dog. Other than that, if the company cannot grow the question mark business unit to become a star (or cash cow) and remain a question mark, then the question mark business unit will drain the company's cash flow as long as possible.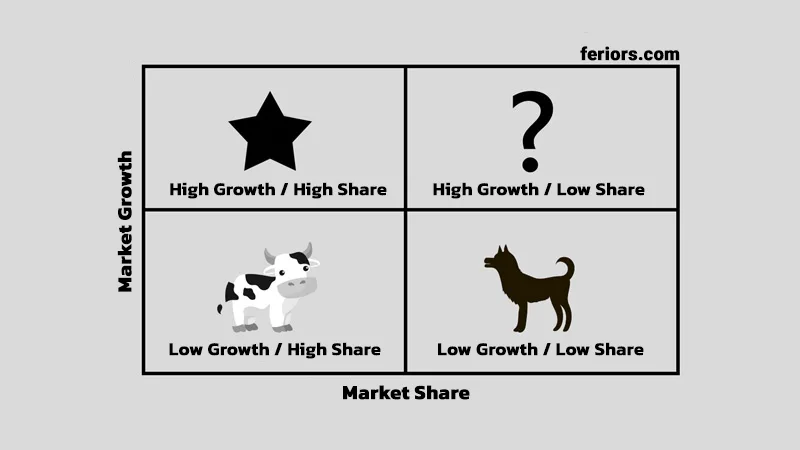 In case you need to learn more about the BCG Growth-share matrix
Strategy for the Question Marks
The question marks are the product or business unit that has a low market share in the high growth market. The question mark product may have potential, but it requires investment in order to increase market share to become the stars. The company must decide which to invest and which to divest.
Then, the company that had a question mark product or business unit will be involved with divestment strategy and growth strategy.
Growth strategy is a strategy that focused on expanding the business. The company needs to decide how to invest to grow the question mark to become a star or cash cow.
Divestment strategy is about to stop the investment, the company needs to decide when to stop investing in the question mark product and business unit to maintain overall liquidity.